Historic Belle Grove Square can trace its beginnings back to 1866 when George W. Matthews (a Carroll County Grosvenor) bought the land from John B. Boyle for $3000.00. He laid out 30 lots, with most of them fronting the square.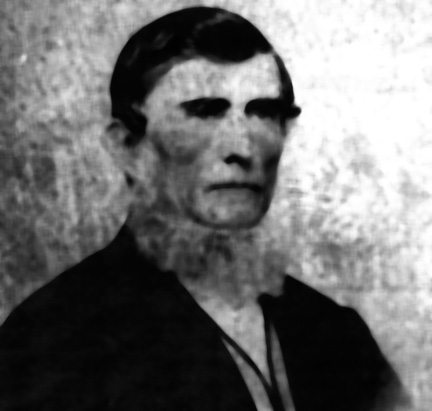 Our neighborhood founder – George W. Matthews
Mr. George W. Matthews and his wife officially deeded Belle Grove Square to the citizens of Westminster on May 2, 1877. The park is named after one of his daughters "Belle."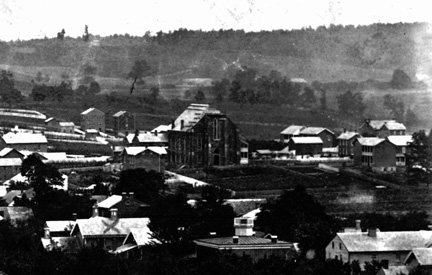 An early photograph taken during the construction of St. Paul's church.  Notice the empty hillside just outside of Historic Belle Grove Square.